12,000 Yakima County permanent residents eligible to naturalize, gain citizenship | Local
When Alejandra Delgado became naturalized in March, she felt several emotions. She had lived in the United States since she was 7 and now she was a U.S. citizen.
"I was really happy," Delgado said. "It was a big dream I accomplished."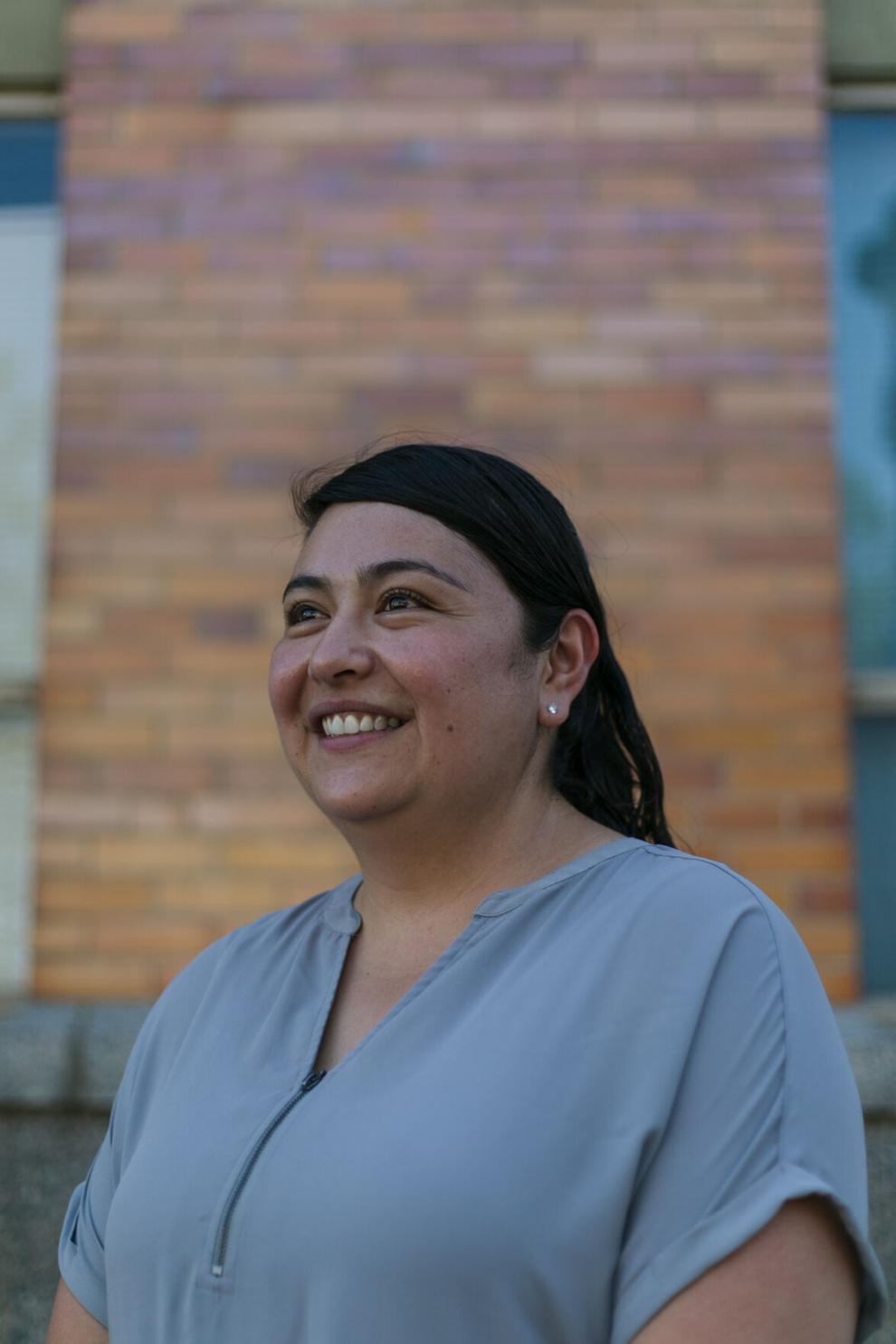 Delgado applied for citizenship with assistance from La Casa Hogar, a local nonprofit that provides free or inexpensive legal aid and citizenship classes. Even though she had plenty of help and was prepared for the naturalization process, there were still challenges.
"It's scary," Delgado said. "When you're doing the immigration process, it's very difficult. You don't want to make a mistake — it could hold you back a lot longer."
More than 12,000 Yakima County residents are eligible to become naturalized citizens, according to 2018 data from USC's Center for the Study of Immigrant Integration.
Citizenship has many benefits, including the right to vote and protection from deportation. Often, it correlates with better economic outcomes. Now, Delgado can better help her siblings gain residency. She is excited to vote, and she does not have to worry about reapplying for permanent residency.
However, naturalization can be a difficult process. The risks are real — mistakes on application forms could mean denied citizenship or deportation proceedings. There are steep financial costs, a daunting bureaucracy and language barriers.
Applicants are required to correctly answer six of 10 test questions and discuss their application. They must be able to read, write and speak in English, even though the U.S. has no official language.
Delgado's English skills are good enough that she could focus on studying civics and preparing for the test, which is stressful on its own, but for many permanent residents, the language barrier is discouraging.
Not only do they have to find the time between their work and family to prepare for the test, they must learn it in another language.
Eilish Villa Malone, citizenship legal services director at La Casa Hogar, said it was the greatest barrier for many in the path to citizenship.
"It can be particularly challenging to learn English for the civics requirement for citizenship," Villa Malone said. "Folks who may not have a strong background in education have huge difficulties with that. On top of that, they are working really hard jobs and they're low-income and life is really tough."
In 2018, 59% of Yakima residents who were eligible to naturalize said they spoke English "not well" or "not at all." Exceptions are made for certain citizenship applicants over the age of 50. Applicants over the age of 50 with 20 years of permanent residency or over the age of 55 with 15 years of permanent residency are exempted from English requirements. Every 10 years, permanent residents must also reapply to stay in the United States, though failure to do so will not result in removal or deportation.
The financial barriers can be significant. Lawful permanent residents must reside in the US for up to five years and submit applications that cost $750. There are exemptions for applicants who are receiving food stamps and other aid, but these aren't always available or well known.
Successfully applying for citizenship usually requires an attorney. Citizenship applications require detailed and extensive personal information. They are closely scrutinized by U.S. Citizenship and Immigration Services and mistakes can have legal consequences,. Attorney fees can be $1,000 or $2,000. Not only are immigration attorney services expensive, but they are also in short supply in Yakima.
"The need is very prevalent," said Laura Contreras, Directing Attorney for the Northwest Immigrant Rights Project in Granger. "There is a need for more attorneys to do immigration and civil legal services for people who are poor."
The NWIRP is one of several nonprofits in the Yakima Valley which are growing to meet the naturalization needs of low-income permanent residents. While the NWIRP focuses mainly on more complex or sensitive immigration cases, La Casa Hogar has created a blueprint for more holistic approaches to naturalization assistance.
"I'm fortunate to be able to provide naturalization and legal services," said Dulce Gutierrez of the Washington State Labor Council, who has approval from the Department of Justice to do such work. "We're all doing pro-bono legal aid around citizenship. This is a newer collaboration."
Most legal assistance must come from attorneys, but individuals can get accreditation from the Department of Justice to give specific immigration legal aid. La Casa Hogar in Yakima and Nuestra Casa and the Washington State Labor Council, both in Sunnyside, have increased staff who have this accreditation.
They also provide citizenship and language classes that prepare eligible permanent residents for naturalization.
"La Casa Hogar does a really good job getting us prepared for it. If I hadn't had their help I would have gone there and maybe not even passed because I wouldn't have been prepared," Delgado said. "It's a little intimidating, walking in there. With the help reading the questions and all that, it's doable."
There are still heavy caseloads in the Yakima Valley, said Monica Romero, who received her Department of Justice approval at Nuestra Casa in January. She describes clients driving more than an hour to find opportunities for holistic naturalization aid. Nuestra Casa serves eligible residents who make the trip from Ellensburg.
"It would be great if there were like 20 La Casa Hogars in Yakima," Villa Malone said. "It's both general access to legal services and also access to the type of holistic services that we give."
But their efforts are making a difference. La Casa Hogar has increased its staffing and Villa Malone estimates they will double the number of clients they serve this year. Nuestra Casa has partnered with the Washington State Department of Social and Health Services to pay application fees for people who qualify. Both organizations charge much less for their services than private attorneys — around $100 — and have exemptions for those who cannot afford that.
Despite all the challenges, Delgado still encourages others to take the leap and naturalize.
"They should do it. It's really worth it," Delgado said. "I say do it, take advantage of this opportunity and try to help others that are deciding whether to do it or not."
Editor's Note: This story has been updated to reflect that Monica Romero received her Department of Justice approval at Nuestra Casa in January.
Editor's Note: This story has been updated with the correct name of U.S. Citizenship and Immigration Services and the total number of questions during naturalization interviews.
link