Flying High with Lincoln-Goldfinch Law's Immigration Attorney in Austin, TX
Austin, TX – The award-winning immigration attorneys at Lincoln-Goldfinch Law are leaving nothing to chance in their efforts to bring peace to distraught families facing legal hurdles. Their areas of representation are Family-based Immigration, Bankruptcy, Citizenship, Temporary Visas, Asylum and Refugees, Deportation, Naturalization, Green Cards, and Appeals. Founding attorney Austin immigration lawyer Kate Lincoln-Goldfinch is committed to securing the release of family members to safeguard the family's future. The firm enjoys an impressive A+ BBB rating, 4.9 Google Rating, and 10.0 Rating on AVVO.
Established in 2015, the law firm focuses on immigration and bankruptcy law and has assembled a strong team of lawyers to help clients. Managing attorney Kate Lincoln-Goldfinch studied law at the University of Texas and uses her bilingual skills and connection to immigration causes to ensure clients get the help they need.
Besides lead Austin immigration attorney Kate Lincoln-Goldfinch, other lawyers working in the immigration section are Lead Director/Attorney Cori Hash; Senior Attorney, Krystal Gomez; and Attorney Jacklyn Garcia. The bankruptcy division features experienced personalities like Bankruptcy Division Manager Joshua Meyer; Attorney Tania Morris-Diaz; Bankruptcy Attorney Amy Wilburn; and Client Care Specialist, Saul Romero Uribe. In terms of awards and recognitions, the firm holds the Super Lawyers Rising Stars Chosen 2019, 2020 & 2021; Grassroots Leadership in Advocacy Award 2018; Austin Young Chamber Award Changemaker Award 2019; and Austin Bar Association Excellence in Pro Bono Award 2018.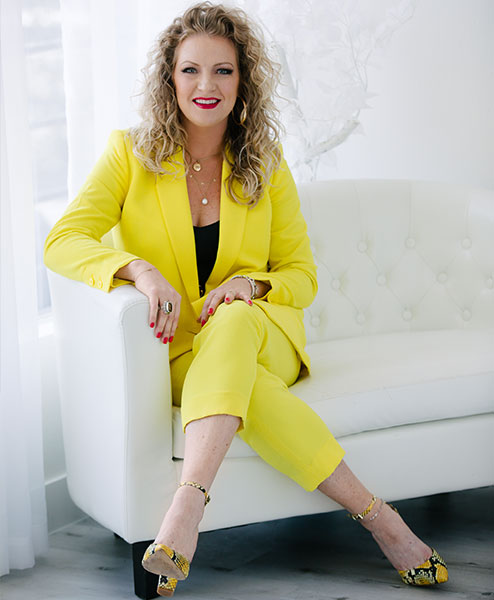 The Lincoln-Goldfinch Law Austin immigration attorneys handle different aspects of immigration law, including asylum, temporary visas, immigration appeals, deportation, and employment matters. When handling Requests For Evidence (RFE) and Immigration Appeals, skilled attorneys will help the client resolve all the potential bottlenecks like Missing Documentary Evidence and No Proof of Lawful Entry. Other critical areas include Lack of Financial Capacity, No Document Translations, and Criminal Records. To achieve success, the attorneys encourage clients to plan ahead for their safety and the protection of their loved ones.
Regarding the temporary visa matter, an online search using the words visa lawyer near me can help find an experienced immigration attorney who deals with all issues pertaining to non-immigration or temporary visas, such as Visitor Visas and Employment Visas. Clients are encouraged to visit the law firm's website and submit a contact form to request temporary visa support. Lincoln-Goldfinch Law has so far served more than 5,000 happy clients. Here is one of the testimonials, "We have used the Lincoln-Goldfinch Law firm multiple times, and we are very happy with them. Always giving us the best attention and feedback."
The experienced immigration attorneys at Lincoln-Goldfinch Law can be contacted at (855) 502-0555. Their physical address is 1005 E 40th St, Austin, Texas, 78751, United States. The firm serves Austin and nearby cities and towns such as Round Rock, Pflugerville, Cedar Park, Kyle, San Marcos, and Canyon Lake.
Media Contact

Company Name
Lincoln-Goldfinch Law
Contact Name
Kate Lincoln-Goldfinch
Phone
(855) 502-0555
Address
1005 E 40th St
City
Austin
State
Texas
Postal Code
78751
Country
United States
Website

link