Immigration Firm Lincoln-Goldfinch Law Admin Secures Advance Parole Approval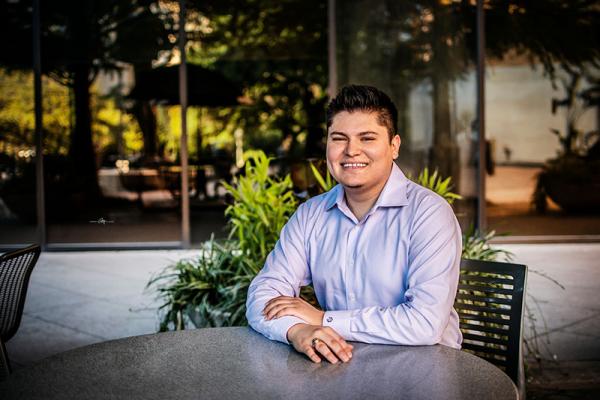 Austin,United States – March 25, 2022 /MarketersMEDIA/ —
Immigration attorneys at Lincoln-Goldfinch Law successfully applied for Advance Parole for their very own Firm Administrator, Fidel Campuzano. His application was approved in February 2022, after 9 months of waiting. With the travel permit, Campuzano was finally able to visit his family in Mexico after 18 long years of separation.
Campuzano is a Dreamer or a recipient of the Deferred Action for Childhood Arrivals program. He arrived in the United States with his parents when he was just nine years old, and quickly adapted to life in the United States. The DACA program was announced in 2012, during the Obama-Biden Administration. The program provides children who entered the U.S. unlawfully to qualify for a social security number, a work permit, and in some states, a driver's license. It also provides protection from deportation.
Advance Parole is a travel permit that allows an individual to return to the United States without a visa, for humanitarian, employment, or educational reasons. It is usually used by people that have pending applications for permanent residency, or in Campuzano's case, by those with deferred status.
Kate Lincoln-Goldfinch, immigration attorney, said: "If someone has a job and the business is asking for permission, the business must pay the fee to immigration and you must hire a lawyer for help. If you are visiting a relative for a humanitarian reason or for education, in my opinion, it is worth consulting or working with us."
When asked why it took him 10 years to apply for Advance Parole, Campuzano revealed that a previous consultation with an attorney planted doubt and fear in him. That attorney had discouraged him by saying that there is a chance that he will not be allowed to re-enter the country.
After joining Lincoln-Goldfinch Law, Campuzano witnessed the firm's clients in situations similar to his, get travel permit approvals and come back to the U.S. without a hitch. This is what convinced him to take the plunge.
Lincoln-Goldfinch Law focuses on immigration law and bankruptcy. The attorneys in the firm, and the rest of the team, are adept to handle many immigration matters, from family-based petitions, employment visas, to humanitarian relief, as well as Chapter 7 and Chapter 13 bankruptcy petitions. They are able to provide dedicated and compassionate service to their clients. The dedication that they showed when working on Campuzano's case is not because he is a colleague but the same degree of commitment is afforded to all of the firm's clients.
Learn more about Lincoln-Goldfinch Law by visiting their offices at 1005 E 40th St, Austin, TX 78751, United States or by calling their number at (855) 502-0555 for a free case evaluation.
Contact Info:
Name: Kate Lincoln-Goldfinch
Email: Send Email
Organization: Lincoln-Goldfinch Law
Address: 1005 E 40th St Austin, TX 78751, Austin, Texas 78751, United States
Phone: +1-512-599-8500
Website:
Release ID: 89071907
COMTEX_404746106/2773/2022-03-25T05:05:57
link