Lincoln-Goldfinch Law in Austin Offers First Rate Immigration Lawyer Services
Austin, TX – Lincoln-Goldfinch Law is an award-winning immigration law firm that helps families with visas and citizenship applications. They offer family-based immigration services guiding people through the immigration process so they can live and work comfortably without fear of deportation. They offer virtual representation across the 50 US states and globally.
The law firm handles various immigration areas, including green card applications, temporary visas, work visa applications, citizenship applications, deportation defense, and immigration appeals. They also handle employment-based permanent residency, humanitarian cases such as U visas and VAWA, and adoption-based family petitions.
Lincoln-Goldfinch Law has a team of experienced professionals who are selectively picked to ensure they offer the best services. All the members of staff are bilingual and are required to have a connection to the firm's cause, including a demonstrated history of activism for immigrants. Their experienced lawyers help with the application process, ensuring the client gets it right the first time. They also offer support after the application has been submitted.
Lincoln-Goldfinch Law is a highly-rated law firm on Google, with a 4.9 score. They also have an A+ rating on Better Business Bureau, a clear indicator of an organization that is trusted by their satisfied clients with minimal or no complaints.
A happy client had this to say about their services, "They helped my family get citizenship after months of being frustrated and on the verge of giving up. They were always a call away, answered our questions and concerns, and within a few months, my family was settled. We have used them multiple times afterward for different legal issues and got the best services. I recommend them to anyone looking for knowledgeable, professional, and friendly lawyers that have their client's interests at heart."
Lincoln-Goldfinch Law was founded in 2015 by Kate Lincoln-Goldfinch, an immigration attorney who doubles up as the CEO. Kate is a legal activist and a member of various legal groups championing immigrants' rights. The immigration lawyer has won many awards and recognition for championing the welfare of immigrants and appeared on leading news outlets in the country as an immigration expert. She also regularly speaks at legal education seminars for the American Immigration Lawyers Association, the Austin Bar Association, the State Bar of Texas, as well as community groups such as churches and schools.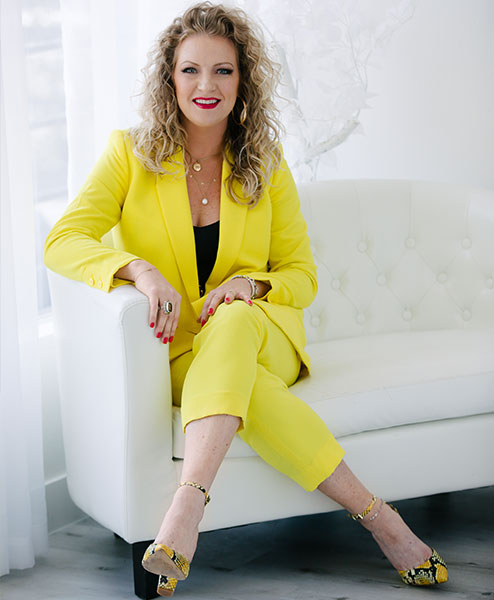 The law firm's work in guiding people through the immigration process in the US and globally has seen them serve over 5 thousand happy clients. They have an unparalleled dedication to the firm's mission which is to bring peace to immigrant families.
Lincoln-Goldfinch Law is located at 1005 E 40th St, Austin, Texas, 78751. For a free case evaluation and other inquiries, clients can call the law firm at (855) 502-0555 or visit their website for more information on their services.
Media Contact

Company Name
Lincoln-Goldfinch Law
Contact Name
Kate Lincoln-Goldfinch
Phone
(855) 502-0555
Address
1005 E 40th St
City
Austin
State
Texas
Postal Code
78751
Country
United States
Website

link