Lincoln-Goldfinch Law Represents Clients In Immigration-Related Matters In Austin, TX
Austin, TX – Lincoln-Goldfinch Law understands the importance of immigration as a pathway to seeking greener pastures. In addition, the firm believes it is a means of cross-pollinating ideas, skills, and expertise. This is why immigration lawyers are committed to helping clients work through the ever-changing immigration laws to find the perfect avenue to establish themselves legally within the United States.
The law firm's owner and CEO, Kate Lincoln-Goldfinch, has been passionate about people for years, wanting to work in the field of social justice. It was evident in Kate's studying law at the University of Texas and enrolling in an Immigration Clinic. It was an eye-opener, and as a result, Kate's career mission to fight for justice and dignity for immigrants began.
This excerpt describes Kate's experience at the immigration clinic and how it shaped the CEO's passion for helping in immigration law. To quote: "As a student at the Clinic, my first assignment was to visit the Hutto immigrant detention center. There, I met with a detained family of asylum seekers who had a five-month-old baby girl. She was wearing a onesie issued by the prison. Her mom asked me if I would hold her during our meeting because I smelled like the outside world, and when I got up to leave our meeting, she asked me if I could sneak her baby out with me and take care of her until her parents could get out. Although I couldn't do that, I did represent the family in their successful asylum case."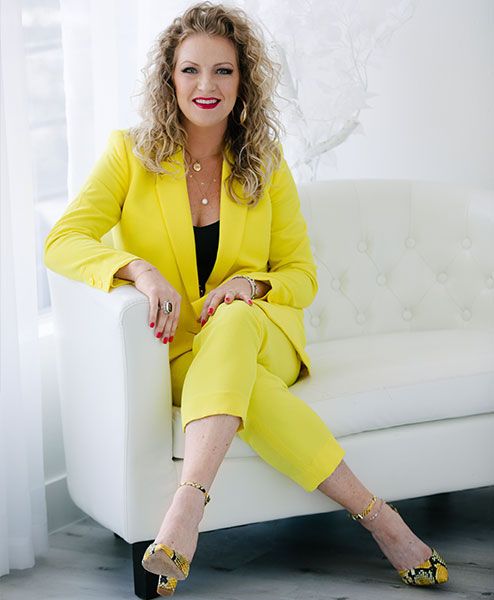 The team at Lincoln-Goldfinch Law understands that there are people in worse immigration situations than the data shows. Their immigration lawyer is positioned to help everybody, irrespective of the complexity of their problem. The attorneys take a careful approach to legal representation and ensure that clients have access to the full extent of information regarding the law, their situation, and what the law firm can do to help.
The Lincoln-Goldfinch Law immigration attorneys can help and guide clients through the different areas of immigration law, whether they are seeking non-immigrant or immigrant visas. The team can also help with other immigration needs like visa waiver programs, B1/B2 visitors' visas, an extension of stay, change of visa status, U crime victim visas, and more. Those looking for a Green card attorney in Texas can also contact the law firm for help, whether with the application process or for information on obtaining a green card.
Lincoln-Goldfinch's services include citizenship applications, employment-based U.S. permanent residency, deportation hearings and representation, immigration appeals, etc. Contact the immigration lawyers via phone at (855) 502-0555 or visit their website. The law firm is located at 1005 E 40th St., Austin, Texas 78751.
Media Contact

Company Name
Lincoln-Goldfinch Law
Contact Name
Kate Lincoln-Goldfinch
Phone
(855) 502-0555
Address
1005 E 40th St
City
Austin
State
Texas
Postal Code
78751
Country
United States
Website

link