Lincoln-Goldfinch Law Represents Individuals Seeking To Enter Or Work In The United States
Austin, TX – Lincoln-Goldfinch Law breaks down the complexities of immigration law to individuals and families desiring to tour, work, or live in the US. The law firm comprises a team of highly qualified and experienced immigration attorneys passionate about advocating clients' rights and offering legal/moral support. Kate Lincoln-Goldfinch, an immigration lawyer and the owner, serves detained families seeking asylum. This seasoned attorney also helps clients obtain correct citizenship documents, and handles humanitarian cases.
"I was active in working to reunite separated families during the Zero Tolerance policy implemented by the Trump Administration during the summer of 2018 and work to reunite unaccompanied migrant children with their relatives as part of my work with Vecina." – Kate Lincoln-Goldfinch.
The right to asylum is part of the 1948 Universal Declaration of Human Rights and the 1951 Refugee Convention. Under the law, asylum gives people the right to escape their home countries when they face persecution and seek refuge somewhere in the US. Compared to asylees, refugees go through the US resettlement program. For a person to apply for asylum, they must be physically in the US or seeking to enter the country. The immigration law firm helps clients pursue affirmative asylum by filing an application with the United States Citizenship and Immigration Services (USCIS). If denied, the person goes to the Department of Justice for removal proceedings allowing the immigration attorneys to re-apply for defensive asylum. They apply to the Executive Office for Immigration Review, where a judge hears the case and decides whether or not the applicant gets asylum based on their eligibility.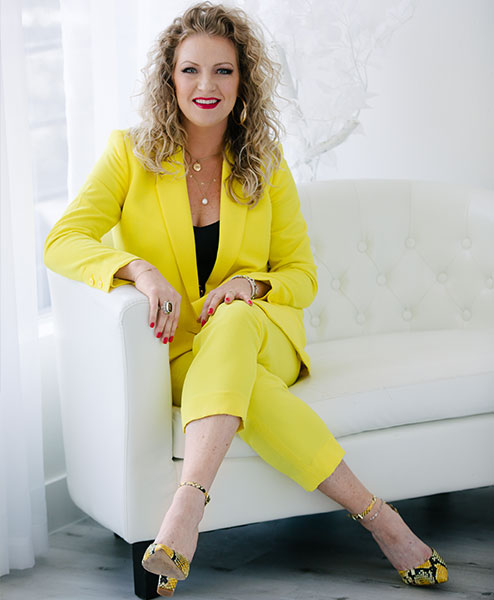 As an immigrant attorney, Lincoln-Goldfinch Law represents individuals seeking a green card through family sponsorship and employer sponsorship. During a consultation, they determine the eligibility of immediate family members, the extraordinary ability of immigrant workers, or a skilled worker's training. Religious workers, guardians of abused minors, Afghan/Iraq nationals, international media professionals, retired officers of international organizations, refugees, and asylees can also get guidance on the green card application process.
Employment-based permanent residency is one of the common avenues immigrants use to acquire a green card. The USCIS has guidelines for different residency categories and how to apply for each. An employment-based resident/green card is a foreign citizen's ticket to live and work permanently in the US. The immigration attorneys represent EB 1/2/3/4/5 visa holders, allowing them to support their families or take the necessary steps towards gaining citizenship. They also facilitate the application of visitor visas, employment Visas, tourist Visas, student Visas, and Business Visas.
Lincoln-Goldfinch Law understands the sacrifices people make to become US citizens. For this reason, they take clients through the application procedure, whether they want citizenship by naturalization, acquisition, or derivation from a parent. Additionally, the attorneys help clients navigate the immigration system to avoid deportation. They have the insight and experience to create legal defenses, prevent costly mistakes, and find a favorable solution to a case.
To learn more about immigration law, visit the law firm's website or call (855) 502-0555 for a case evaluation. Lincoln-Goldfinch Law is located at 1005 E 40th St, Austin, TX, 78751, US.
Media Contact

Company Name
Lincoln-Goldfinch Law
Contact Name
Kate Lincoln-Goldfinch
Phone
(855) 502-0555
Address
1005 E 40th St
City
Austin
State
Texas
Postal Code
78751
Country
United States
Website

link