Public Safety – Week of November 4, 2022 | Public Safety
Man sought in Skyline Towers murder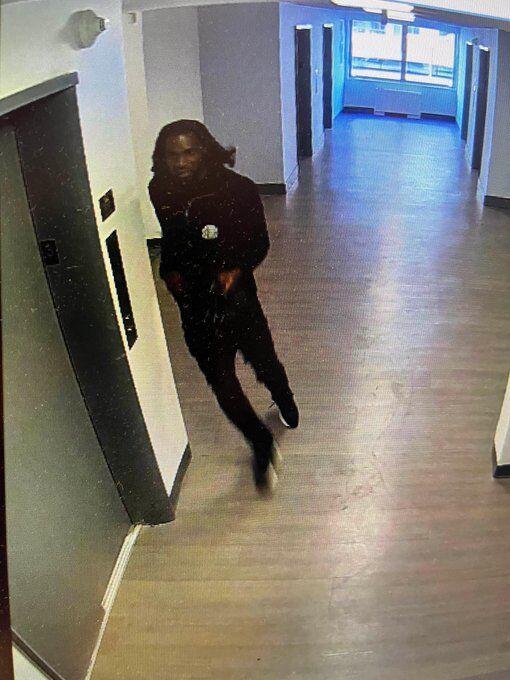 Detectives obtained warrants on Oct. 31 for Phil Asare Darkwah, 28, for second degree murder, use of a firearm in the commission of a felony and possession of a firearm by a prohibited person.
Darkwah was identified as one of the three men seen running Oct. 30 from a third-floor apartment in the 5500 block of Seminary Road in Bailey's Crossroads. The men were running from an apartment where Ahmed Hemoh, 26, was found with fatal gunshot wounds to the upper body. A man within the apartment called 911 at 3:47 p.m. to report Hemoh had been shot. The circumstances that led to the shooting continues to be actively investigated. Detectives do not believe this was a random act of violence.
Hemoh was pronounced deceased inside the apartment by Fairfax County Fire and Rescue personnel. Officers began searching the building, and residents were briefly advised to shelter in place. A review of surveillance footage revealed three men left the apartment shortly after the shooting. Detectives released the images of the three men within hours of the incident. All three men have been identified.
Further investigation led to detectives identify Darkwah as the alleged shooter. The Office of the Commonwealth's Attorney was consulted, and detectives obtained warrants, and detectives believe all men involved in the shooting are known to each other.
Detectives from our Fugitive Track and Apprehension Unit are actively searching for Darkwah. Detectives ask anyone with information about this case or knowledge of Darkwah's whereabouts, to call 703-246-7800, option 2.
Fairfax man pleads guilty to assaulting federal officer
Richard Tyler Hunsinger, 29, of Fairfax, has pleaded guilty to assault on a federal officer and destruction of government property stemming from his use of a homemade explosive device during a protest in Atlanta which threatened the lives of two federal officers during the summer of 2020.
"The citizens of this district [Atlanta] have the right to peacefully protest," said U.S. Attorney Ryan K. Buchanan. "But those who exploit peaceful protests by committing acts of violence, like throwing Molotov cocktails into buildings where law enforcement agents are working, and destroying government property, must be held accountable."
"Anyone who assaults a law enforcement officer or destroys government property is dangerous and an extreme threat to public safety," said Keri Farley, Special Agent in Charge of FBI Atlanta. "The FBI will not tolerate protesters who turn violent and destructive and will aggressively pursue individuals that undermine the rule of law.  Thankfully, no one was seriously injured during Hunsinger's act of terror." 
"Finding, arresting and prosecuting violent criminals, like Hunsinger, who target law enforcement officers is one of the most important operations there is," said Special Agent in Charge Katrina W. Berger, who oversees Homeland Security Investigations (HSI) operations in Georgia and Alabama. "We are thankful for the hard work done by all of the agencies involved in this case and hope that this sentence serves as a warning to anyone else thinking of committing such heinous acts."
According to Buchanan, the charges and other information presented in court: On July 23, 2020, Hunsinger began organizing a protest titled "Rally Against Fascism." The event was scheduled to occur at the Atlanta-Field Office of the Department of Homeland Security, Immigration and Customs Enforcement (the "DHS building").
On July 25, 2020, at approximately 11:30 p.m., a crowd gathered at the DHS building for the rally and protested outside a fenced area in front of the building.  Hunsinger and others, wearing dark clothing and face coverings, breached the fences and began vandalizing the building. 
While the DHS building was occupied by at least two federal employees, Hunsinger smashed at least four windows of the front entry of the structure and then lit and threw a Molotov cocktail into the building through a smashed glass door.  At the same time, other individuals utilized rocks, cinder blocks, modified fireworks, more Molotov cocktails, and additional materials, to cause extensive damage to the building totaling more than $46,000.00.
Sentencing is scheduled for January 24, 2023, at 10:30 a.m., before U.S. District Judge Amy Totenberg.
FCPD pilots new restraint device
The Fairfax County Police Department is piloting a new restraint device called BolaWrap.
Intended to restrain uncooperative suspects or individuals experiencing a mental health crisis, the hand-held remote restraint device discharges an 8-foot-wide bola-style Kevlar tether which can entangle an individual at an optimal range of 10 to 25 feet.
This low-level control device is intended for individuals displaying passive or active resistance. Officers may use the BolaWrap to initially restrain an individual to take them into custody. The intent of this device is to safely take an individual into custody prior to an incident escalating.
Currently, FCPD has 30 BolaWraps assigned throughout district stations and to the Crisis Intervention Team. Officers assigned to carry the BolaWrap must receive training from the Criminal Justice Academy prior to being assigned this equipment. The pilot will continue until April 2023.
"FCPD continues to seek the latest advancements in our profession to prepare our officers for situations they encounter. Every day officers utilize verbal skills and de-escalation tactics to resolve situations peacefully. The Bolawrap device provides another potential tool for officers to safely take someone into custody when individuals present harm to themselves or others. We look forward to continuing this pilot and identifying other ways to aid our officers, keeping them and the community safe." Maj. Brooke Wright, director, of the Criminal Justice Academy.  
Unused drugs collected around the county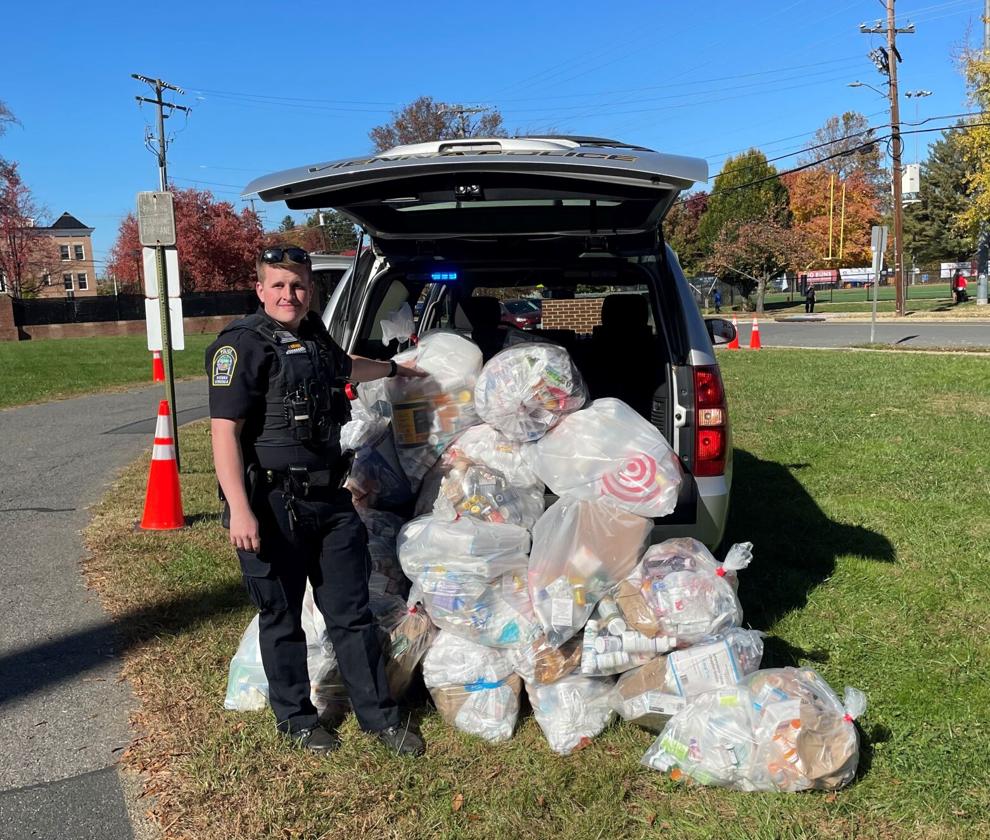 In partnership with the Drug Enforcement Administration, law enforcement agencies and health facilities across the county participated in the 23rd Annual National Prescription Drug Take Back Day Initiative Oct. 29.
In Fairfax County officers from eight district stations collected unused and expired over-the-counter and prescription medications at drop off sites. Almost 943 pounds of medication were collected at the eight different stations.
For those county residents who were unable to make it this past weekend, drug take back boxes are available year-round at each of the district police stations. Accepted items include prescription medication (schedule II-V controlled and non-controlled), prescription ointments, over-the-counter medications, and medications for pets. Prohibited items include needles (sharps), liquids of any kind, illegal drugs, non-prescription ointments and lotions, aerosol cans, and inhalers. Additional information can be found on the Health Department website at https://bit.ly/3Ws0d0g.
MS-13 members sentenced in brutal 2016 slaying
Five members of the transnational street gang La Mara Salvatrucha, or MS-13, have received sentences of life imprisonment for their roles in the kidnapping and murder of two adolescent boys in 2016.
According to court documents and evidence presented at trial, MS-13 gang members Elmer Zelaya Martinez, Ronald Herrera Contreras, Henry Zelaya Martinez, Pablo Velasco Barrera, and Duglas Ramirez Ferrera, along with their co-conspirators, targeted E.E.E.M., a 17-year-old resident of Falls Church, who they erroneously suspected was a member of the rival 18th Street gang. On the night of August 28, 2016, the gang lured E.E.E.M. to Holmes Run Stream Valley Park in Fairfax County under the pretense that there was going to be a gang meeting there. Instead, in a wooded area of the park, gang members restrained, attacked, and killed E.E.E.M., stabbing and chopping him more than 100 times with knives, a machete, and a pickaxe. Afterwards, the gang broke one of E.E.E.M.'s legs so that his body would fit into the pre-dug hole that was nearby.
Court records and evidence presented at trial also established that the same gang members, along with their co-conspirators, targeted S.A.A.T., a 14-year-old resident of Alexandria, who they erroneously suspected was a police informant. On the evening of September 26, 2016, the gang told S.A.A.T. that there was going to be a gang meeting later that night and encouraged him to attend. Not long thereafter, S.A.A.T. went outside in his pajamas, telling his mother he was just taking out the trash. Eventually, several gang members picked up S.A.A.T. and drove him to the same park where they had killed E.E.E.M. The gang members restrained, attacked, and killed S.A.A.T., stabbing and chopping him with knives, machetes, and a pickaxe. They also filmed the murder with a cell phone so that they could prove to gang leaders in the U.S. and in El Salvador that they deserved to be promoted in rank. Once S.A.A.T. was dead, the gang broke his legs and tied him up with his own pajama pants so that he would fit into the shallow grave that was dug for him that night.
"Words alone are incapable of describing the tragedy and senselessness that mark this case. Mere proximity to MS-13 and its twisted code cost two unassuming teenage boys their lives. In the wake of their appallingly violent murders lie wrecked families and fear-stricken communities," said Jessica D. Aber, U.S. Attorney for the Eastern District of Virginia. "The sentences of life imprisonment imposed by the court are fitting; they will protect the public from these five defendants, send a message to other members and associates of MS-13 that there will be severe consequences for committing violent crimes in furtherance of their gang's illicit activities, and provide a measure of justice for the victims and their families. EDVA remains steadfast in its commitment to prosecuting members of street gangs and deterring acts of violence perpetrated in their name."
"Brutality is the hallmark of MS-13. The defendants kidnapped and murdered two innocent teenagers, shattering their dreams and stoking fear in the communities we live and work in," said Wayne A. Jacobs, Special Agent in Charge of the FBI Washington Field Office's Criminal and Cyber Division. "This joint investigation demonstrates the FBI and our law enforcement partners' refusal to tolerate violent gang members who terrorize our neighborhoods and ruthlessly murder rival gang members and innocent civilians."
"This is a profoundly disturbing case involving gang members taking the lives of young members of our community. We are proud to work with our Federal partners on cases like this to keep Fairfax County and surrounding communities safe," said Kevin Davis, Fairfax County Chief of Police.
To date, a total of 17 defendants have been charged in this case, five of whom went to trial and were convicted of all charges. Nine defendants pleaded guilty prior to trial. 
Maryland man charged with DUI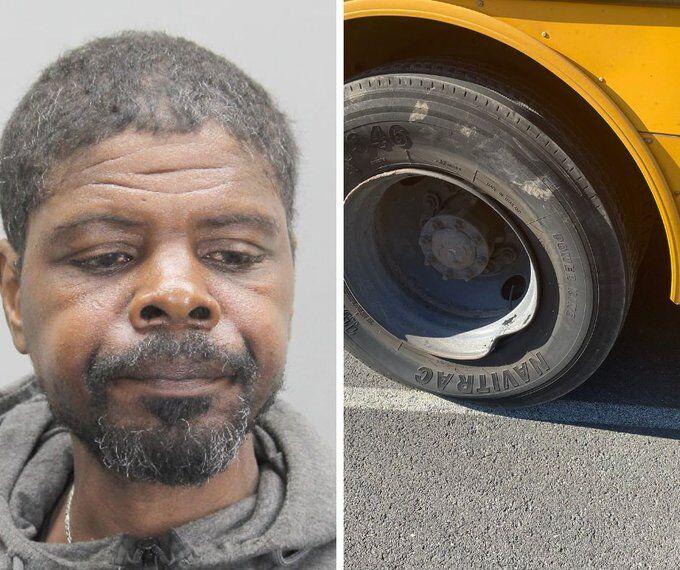 Troy Reynolds, 48, of Maryland was charged Oct. 27 with driving while intoxicated and nine counts of gross, wanton, or reckless care for child. 
Reynolds was arrested while driving a school bus carrying 44 children and four adults back from a field trip to Cox Farms in Centreville. The bus veered off Braddock Road and into a ditch on its way back to Murch Elementary School in Washington, D.C.
The bus struck a rock, causing the rim to bend and the rear tire to flatten. Reynolds continued driving until the adults on the bus convinced him to follow a second bus, which was also returning to the school from the field trip. The two buses stopped in a parking lot in the 15000 block of Conference Center Drive in Chantilly.
Officers from the Sully District Station and Fairfax County Fire and Rescue personnel responded to the parking lot. Nine children were treated on the scene for injuries that were deemed non-life threatening. Reynolds failed a field sobriety test and was taken to the Adult Detention Center in Fairfax County. He was found to have a blood alcohol content (BAC) of .20. The legal limit for BAC in Virginia is .08.
Reynolds was charged with driving while intoxicated – second offense within 5-10 years with a child, commercial DWI with child endangerment, and nine counts of gross, wanton, or reckless care for child. Additionally, Reynolds' license was found to be revoked in Virginia from a prior DWI and suspended in Maryland. He was also found in possession of a fraudulent medical card. Reynolds was held on no bond. 
Officers assigned to our Motor Carrier Safety (MCS) unit also responded to assist with the investigation. MCS detectives found a total of 18 safety violations between the two buses transporting the children on the field trip. A third bus that responded to replace the damaged bus was also taken out of service for safety violations. MCS determined that none of the bus drivers were properly licensed to operate a school bus.
The children on both buses and their chaperones were taken to the Criminal Justice Academy in Chantilly. This facility trains new police officers for Fairfax County, the Fairfax County Sheriff's Office as well as police officers for the towns of Herndon and Vienna. A total of 93 students and eight adults played in the gym while the investigation was underway with police cadets and training instructors as well as Fire and Rescue personnel. Fairfax County Public School bus later took the students back to their school.
link