Southern District of California | Assistant U. S. Attorney Positions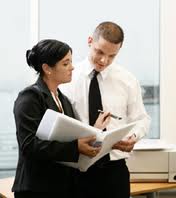 Current AUSA Positions
Vacancy:

23-SDCA-12079299-AUSA06
Assistant United States Attorney,
Criminal Division
AD-905-21/29
Open/Close:
August 7, 2023 thru October 9, 2023 (See application form below)
Vacancy:
23-12107554-AUSA-07
Civil Division AUSA Position
12107554
Open/Close:

August 28, 2023 thru October 18, 2023 (See application form below)
General AUSA Applications
---
The United States Attorney's Office, Southern District of California, (USAO- SDCA) is located in San Diego, America's Finest City.  San Diego has year-round perfect weather with 70 miles of coastline and amazing beaches. Local attractions include Balboa Park, the San Diego Zoo, Midway Museum, LEGOLAND, and Belmont Park. San Diego has beautiful golf courses, hiking trails, the Del Mar Race Track, and is the home to nationally recognized colleges and universities including University of California San Diego, San Diego State University and University of San Diego.  
San Diego County has the largest concentration of Navy and Marine Corps installations in the world. The entire southern boundary of the District borders the Republic of Mexico. Contained within the District are international ports of entry at San Ysidro, Otay Mesa, Tecate, Calexico (two ports, East and West) and Andrade. The entire west boundary of the District lies on the Pacific Ocean, with a major port in San Diego. The office is one of the largest in the country, encompasses San Diego and Imperial Counties, and includes a branch office located in Imperial, California.
This is an exciting office for AUSAs to prosecute federal crimes in our Criminal Division or defend the interests of the United States Government in our Civil Division.  AUSAs receive extensive courtroom and trial experience.  See the San Diego U.S. Attorney's website www.justice.gov/usao-sdca for a detailed description of each Division.  The USAO can only accept applications in response to a posted AUSA vacancy. The USAO seeks highly qualified applicants with extensive litigation experience, strong writing skills and excellent credentials. Exceptional lawyers who are active members of a state bar will be considered.  This is an office of trial lawyers and places a high value on diversity of experiences and perspectives and encourages applications from all qualified men and women from all ethnic and racial backgrounds, veterans, LGBT individuals, and persons with disabilities.
Application Process
Vacancy announcements will be posted on USAJobs: www.usajobs.gov, the Office and Attorney Recruitment: www.justice.gov/careers/legal/, and through this website.
All applicants will be directed to apply on-line through the USAJobs website. Our office requires that all applicants submit the following materials as part of their application: Cover letter, resumé, writing sample and the completed SDCA application form. A copy of the SDCA application form is available on this website.
If you need assistance or have questions, please contact Nitza Williamson at (619) 546-9273 or via email: [email protected].
Applications materials must be submitted by the deadline listed on the vacancy announcement (EST). Please include the vacancy announcement number in your cover letter when submitting your application materials.
Department Policies
Assistant U.S. Attorneys generally must reside in the district to which he or she is appointed. See 28 U.S.C. §545 for district-specific information.
The U.S. Department of Justice is an Equal Opportunity/Reasonable Accommodation Employer. Except where otherwise provided by law, there will be no discrimination because of color, race, religion, national origin, political affiliation, marital status, disability (physical or mental), age, sex, gender identity, sexual orientation, genetic information, status as a parent, membership or non-membership in an employee organization, or on the basis of personal favoritism, or any non-merit factor. The Department of Justice welcomes and encourages applications from persons with physical and mental disabilities. The Department is firmly committed to satisfying its affirmative obligations under the Rehabilitation Act of 1973, to ensure that persons with disabilities have every opportunity to be hired and advanced on the basis of merit within the Department of Justice. This agency provides reasonable accommodation to applicants with disabilities where appropriate. If you need a reasonable accommodation for any part of the application and hiring process, please notify the agency. Determinations on requests for reasonable accommodation will be made on a case-by-case basis.
It is the policy of the Department to achieve a drug-free workplace and persons selected for employment will be required to pass a drug test which screens for illegal drug use prior to final appointment. Employment is also contingent upon the completion and satisfactory adjudication of a background investigation. Only U.S. citizens are eligible for employment with the Executive Office for Immigration Review and the United States Attorneys' Offices. Unless otherwise indicated in a particular job advertisement, non-U.S. Citizens may apply for employment with other organizations, but should be advised that appointments of non-U.S. Citizens are extremely rare; such appointments would be possible only if necessary to accomplish the Department's mission and would be subject to strict security requirements. Applicants who hold dual citizenship in the U.S. and another country will be considered on a case-by-case basis.
The Department of Justice considers veterans' preference eligibility as a positive factor in attorney hiring. Applicants eligible for veterans' preference must include that information in their cover letter or resume and attach supporting documentation (e.g., the DD 214, Certificate of Release or Discharge from Active Duty and other supporting documentation) to their submissions.
The Department of Justice cannot control further dissemination and/or posting of information contained in this vacancy announcement. Such posting and/or dissemination is not an endorsement by the Department of the organization or group disseminating and/or posting the information.
Viewing Notice:
Portable Document Format (PDP) files may be viewed with the free Adobe Acrobat Reader
link