TikTok: Lawmakers are trying to ban the platform, but it's part of our culture now


CNN
 — 

Gabby Beckford's plan to visit the British Virgin Islands started with a flurry of searches on what to wear, eat and do in between exploring the islands' pristine beaches and sapphire waters.
But instead of using Google or other search engines, she turned to TikTok.
"On TikTok, I can search what restaurants to go to, I can see what people ate and their reaction to the food," says Beckford, 27, who's visiting the British territory in the Caribbean this week. "I can see what they're wearing, what the weather's like."
Beckford, a travel content creator who splits her time between Seattle and Washington, DC, says TikTok has become a lifeline for her and many other users. She says the short-form video platform is much more than cat videos and posts by "influencers."
To her it's a one-stop shop for a wide range of content, from mental health advice to product reviews, all presented in bite-sized clips that don't require plowing through blocks of text.
"It's visual," she says. "I can tell who posted the content, and whether it's done with me in mind."
Beckford's devotion to TikTok illustrates why US lawmakers and others, who view the platform as a security threat because of its parent company's roots in China, will have a challenge trying to scrub it from Americans' digital lives.
In recent weeks more than a dozen US states and the US House of Representatives have banned TikTok from government devices. One US congressman, Mike Gallagher of Wisconsin, called it "digital fentanyl" because of its addictive nature among young users and believes it should be blocked across the United States. Some universities also are restricting access to the app.
But with more than 1 billion global users, TikTok may be too entrenched in our culture to be shut down. It was the most-downloaded app in the United States last year, and its users say its platform is much more than teens watching viral dance or cute animal videos. It's become a critical tool for content creators, small business owners and many others who have made TikTok an integral part of their lives.
Avid TikTok users tell CNN they're not spending sleepless nights worrying about the app's ties to China and whether it poses security risks.
They are more concerned about what they say would be lost in a world without TikTok: business income, entrepreneurial opportunities and a platform – built around short, creative and informational videos – where they can express themselves and connect with others.
TikTok has exploded in numerous ways since its international debut in 2017. It now hosts videos on almost every topic under the sun.
Khamyra Sykes, 16, shares short comedy skits and lifestyle content with her 560,000 TikTok followers. She uses the platform to make money by partnering with clothing brands and doing political ads – like a get-out-and-vote clip for the recent midterm election.
The Atlanta-area resident sometimes cross-posts her TikTok videos on Instagram, where she has 1.5 million followers. Like many other teens, Sykes also watches a lot of TikTok content. Some days, she says she falls asleep to TikTok videos – anything with cuddly puppies or tasty-looking recipes.
Brands consider TikTok key to social media marketing, she says, and many consider the size of creators' followings and their engagement numbers when signing promotional deals.
"If Tiktok was banned in the US, I would lose out on a large part of my fanbase and also brand deals," Sykes says. "Banning TikTok will cause a huge job loss for creators who depend solely on TikTok for their livelihood, and will have a devastating impact on small businesses that use it for marketing and sales."
Saman Movassaghi Gonzalez, an immigration attorney in Miramar, Florida, uses TikTok to market her law practice to her 83,000 followers. Her short videos offer a light take on an otherwise heavy subject: In one, an image of her morphs into a fiery superhero who takes flight. "Me on my way to get my client out of immigration deportation/removal proceedings," the caption reads.
"It's entertaining and catchy, so it works in getting people's attention in a short period of time," Gonzalez tells CNN.
Sometimes, she breaks into dances as informative captions with immigration facts scroll on the screen. The 42-year-old says she's gained some clients though the app, and checks it hourly to stay on top of messages.
"It fits my personality. There are so many options to showcase who you are through the app, whether it's short clips, skits or dances," Gonzalez says. "And I love spreading information to people while trying to make it fun and entertaining."
Like Facebook and Instagram before it, TikTok has become deeply embedded in American culture.
The platform has created bestsellers and hit songs. Millions turn to it for wellness tips and fashion advice. CNN and other media outlets post news clips on TikTok. Rihanna introduced her new baby to the world on TikTok. Some believe Madonna used TikTok to make a recent statement about her sexuality. TikTok has launched countless careers, dance trends and memes.
The app is especially popular with young people. A majority of its users are Gen Z, and a third of them are under 19, says Saif Shahin, an assistant professor of digital culture at Tilburg University in The Netherlands.
But – ask any parent of a teenager – some adults feel the app consumes too much of young people's attention.
"While most social media apps tend to be addictive, none is more so than TikTok," Shahin says. "Every day, users spend an average of an hour and a half on TikTok, which is nearly double the average time spent on Facebook or Instagram."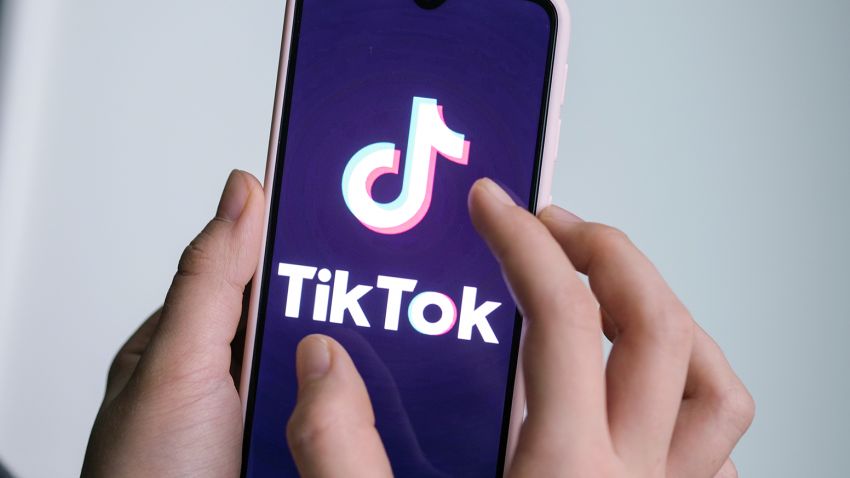 Can the Chinese government get your data from TikTok? Analyst weighs in
This popularity, experts say, can be a double-edged sword. For example, public health experts have used TikTok to convey important messages during the coronavirus pandemic. The White House has even hosted TikTok influencers for briefings on the pandemic, the war in Ukraine and other pressing topics.
But researchers found TikTok's search engine has spread misinformation about the pandemic, abortion, school shootings and other topics.
And while TikTok provides resources on mental health, Shahin says it and other social media platforms can heighten attention deficiency, anxiety and depression.
"TikTok has changed some aspects of our lives negatively … it has shortened our attention span and allows for the proliferation of misinformation," says Christina Ferraz, founder of Houston-based public relations agency Thirty6five.
"If TikTok were to go away, it would remove one of the free sources of joy, connection and entertainment still available to anyone, anywhere with a Wi-Fi connection," Ferraz adds. "However, it would also remove access to a platform known to create space for bullying and illicit activities for Gen Z."
TikTok has made a number of announcements in recent years in an effort to ease concerns about its content, including adding controls to help parents restrict what their children can see on the app.
"TikTok is loved by millions of Americans who use the platform to learn, grow their businesses, and connect with creative content that brings them joy," a TikTok spokesperson told CNN last month.
In response to concerns about national security, TikTok has said the Chinese Communist Party has no control over its platform and that ByteDance is a private company which is owned mostly by global institutional investors – including Americans.
Taccara and Yinka Lawanson, a couple who go by Ling and Lamb on TikTok, have 3.7 million followers on the platform. When they first joined, they referred to it as "the fast food of social media."
"It was the app you could go to and feel that you have the creative freedom to be yourself … goofy, playful with no one judging you," they said in an email to CNN. "It was the app that in 60 seconds or less allowed the user the opportunity to go viral and become a star – which other platforms did not offer at the time."
The thirtysomething Connecticut couple – she grew up in the US and he's from Nigeria – share short musings about daily life, including their cultural differences from growing up on opposite sides of the world. Like all social media platforms, they say, TikTok has its pros and cons.
"It's up to each individual to decide what apps are positive or negative for the purpose in which they are looking to use the app, or what they are looking to get out of it," they say. "For us, we don't really have negative viewpoints of TikTok, as it has allowed us the opportunity to build and grow a great community of people around the world."
Phillip Calvert, a Milwaukee resident who goes by PhilWaukee on TikTok, downloaded the app when he lived in Shanghai, China, in 2018. He didn't have much choice – he says social media platforms such as Instagram were blocked in the country.
Now that Calvert has moved back to the United States, he's glad he got an early introduction to TikTok.
"People don't even ask me for my Instagram anymore, they ask me for my TikTok," he says. Calvert believes the app, with its steady diet of digestible videos, has become Gen Z's alternative to television.
"The other day, I asked my 15-year-old cousin to watch TV until I return. He told me, 'Why would I watch TV when I have TikTok?' " he says.
Calvert, who's in his 30s, earns income by posting travel videos and other content to TikTok. He says he earned his first TikTok payment from a Black History Month partnership.
He's trying to grow his TikTok following and checks the platform several times a day.
"I don't wake up in the middle of the night to check it, because I'm on it until the middle of the night," he says. "If I had to give up all social media and keep one, I'd choose TikTok because it's the newest, and it's fascinating to see where this is going."
All the content creators CNN spoke to say that losing TikTok would be a major setback for their brands.
Calvert is hoping the pushback against his favorite social app will have the opposite effect.
"Sometimes when you take something and you vilify it, it gets bigger and better," he says.
But the creators also agree that if they're barred from TikTok, they won't spend too much time mourning. They'll move on to the next shiny social platform.

link